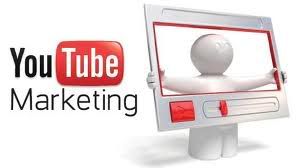 According to an article by Ben Parr, the famous video hosting and streaming site that we have come to know and love over the years, Youtube, has over two billion daily views. Many companies take this to their advantage to create their own video and post it on Youtube.
Now owned by the search engine powerhouse that is Google, Youtube is now a search engine all on its own (so to speak). That is why when posting a video, users make sure to incorporate keywords to rank it on said website.
However, the question lies if posting a video on Youtube is as effective as people claim it to be?
In actuality, it is indeed effective but not THAT effective. True that posting a video on Youtube will get you brand awareness, but it won't be enough to get you the b2b leads and appointments you want. Although it gives your prospects a visual and audible outlook about your company, somehow it is still not enough. For a good lead generation advertising strategy, you need to incorporate various effective techniques to promote your business and let your company grow.
The best option to go with Youtube marketing is to outsource your campaign to professional lead generation services; particularly those that use telemarketing as their main marketing tactic. Notable telemarketing services will get you speed, expertise, and precision for your lead generation campaign. Professional telemarketers pave the way for your campaign to get you in touch with your targeted decision makers as they are able to talk their way effectively past gatekeepers.
To know more about what these services can do for your lead generation and appointment setting and what is in store for you in the near future, contact a reliable telemarketing agency today.